Okay I wanted to try something different with all the magazines I have laying around. Usually I take them in and donate them or just give them away. Well I decided to save my town and country magazine to make some coasters and a box to match to hold them in when not in use.
I used to make situp-ons as a child out of the newspaper we would get on sundays and weave them and we would think it was so cool . Reminds you of those old loom hotpads we would make too. remember those. Well I decided to condense the size and use strips from the magazine pages, some acrylic laquer , some laminate paper which is optional as I made 8 coasters and made 4 with laminate paper to protect them and I made 4 with just spraying them with laquer to protect them. I am thinking if they get old or yucky you could just weave some more paper from you magazine . I am sending this as a gift to someone at christmas as i have a christmas buddy. Let me know your thoughts. I sprayed the whole box with the laquer so it has a protective film on it and promotes a nice shine.
Oh the knob is a medicine bottle cap..
Best part of all I had all these supplies so did not have to go out and buy anything. I salvaged my box from another item I had on hand.
Here are my pictures: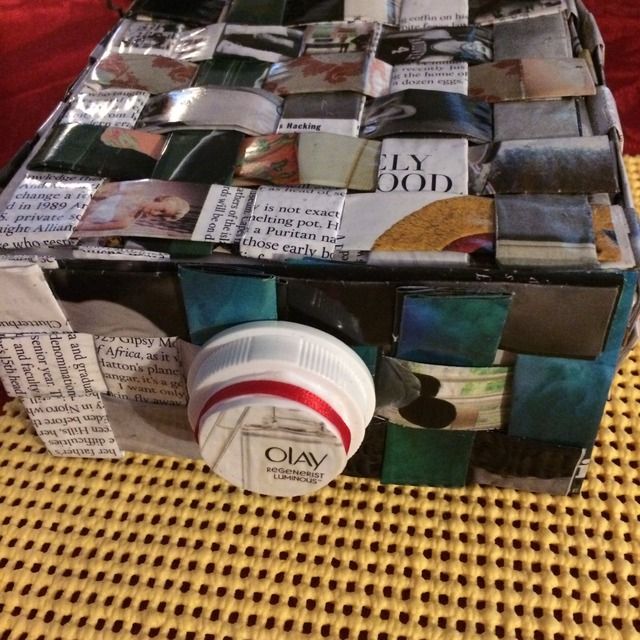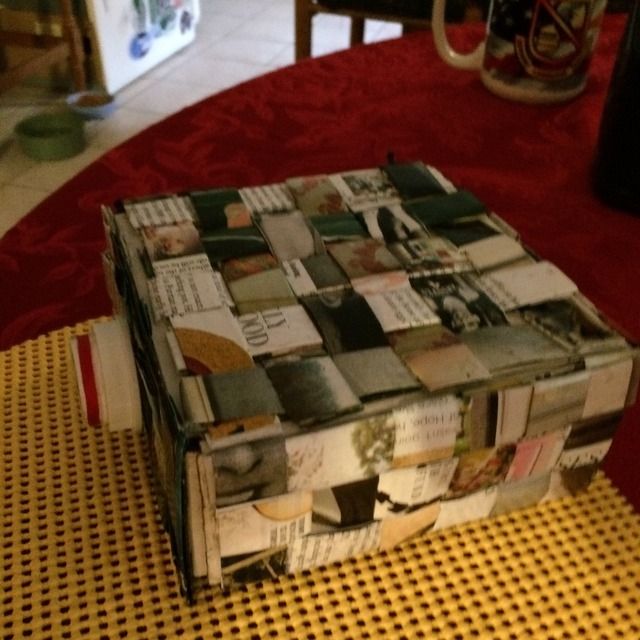 Ready for gift giving: